Utility Solutions
In The Community
We get involved in our local communities and support a number of charities.
Words are one thing, practical involvement another. We believe that the best help we can give the communities around our offices is to provide direct action and financial support at a grassroots level.
We support:
Maggie's
Maggie's provides free practical, emotional and social support to people with cancer and their families and friends. Built in the grounds of NHS hospitals, Maggie's Centres are places with professional staff on hand to offer the support people need. Noveus is proud to sponsor Maggie's on an ongoing basis for the terrific work they do on everyones behalf.
Capel Plough Football Club
Noveus is proud to sponsor Capel Plough FC, a village club near Ipswich. The club runs three adult and four youth teams, the latter of which compete in the Ipswich and Suffolk Youth League. Our sponsor money helps towards team kits and maintenance of club facilities.
clubwebsite.co.uk/capelploughfc
Orchard Players

We support the Orchard Players, a long established amateur dramatic group in the Suffolk village of Capel St. Mary. Our sponsorship helps the group stage two productions a year, which act as a focal point and celebration of the local community.

www.capelcommunitytrust.onesuffolk.net/clubs/orchard-players/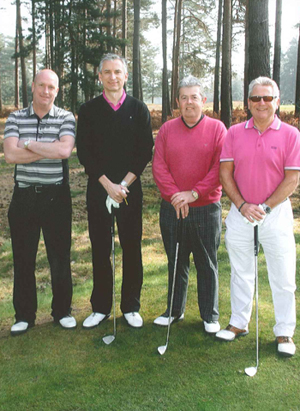 Sparks
Sparks is a national charity supporting life-saving research into conditions affecting babies, children and mothers-to-be. Noveus does its bit to help finance Sparks' efforts by supporting the charity's corporate golf events and other money-raising initiatives.